General Questions From The Public
Become a Vehicle Dealer!
To A Company Dealer !
Please note that we are quite different from all the rest, if you decide to list your vehicles with us you will never have to contact us to make changes to any listing.
Everything can be done by you by simply logging in and clicking edit an any vehicle listing, any day and time any amount of times.
All your vehicle listings will be under your dealership username and you will be able to add your contact info, email, facebook, phone number and company image.
Please contact us if you need more information.

Pay Via Bank, Office or Online Via Paypal
Register & Submit A Vehicle Video!
Advertise Your Vehicle Online
For Only 90 TT Until Sold!
TriniMotors.com is a Local vehicle classifieds website where you can advertise your vehicle for Only 90$ Until Sold or find used cars for sale in Trinidad and Tobago. What makes us unique is that we give each user the ability to edit their vehicle ads any time 24/7, you can change any info eg. Vehicle price anytime without contacting us. We never flood our website with ads and our website is strictly only Vehicle adverts.
Vehicles are also promoted on our fanpage of over 32,000 Potential Buyers, we do this at no additional fee to our customers and it will yield even more exposure.

So Don't be alarmed if Potential buyers may say they saw your ads on Facebook.
Featured Listings
For Only 120 TT for 7 days!
When we make your listings featured it stays on top or fixed above regular listings in the
Scrolling featured listings on the front page,
Front page,
Side bar of pages
and via some pages .
This can attract more attention to your vehicle listing.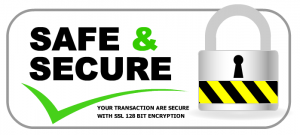 PayPal Payment
Payment Via Bank
WhatsApp # : 264-6504 the bank receipt after payment.
Payable to :- Account Holder :
Account Number :
480012746301
Bank Name & Branch :
Republic Bank , Center City Branch.